Dental Implants
---
Life Dental Specialties provides dental implants in Springfield and Hadley, MA. Call to learn more and schedule your appointment.
Dental implants are the preferred option for replacing missing teeth because they are the only solution that addresses tooth loss both above and below the gumline. By doing so, they prevent and even reverse bone loss in the jaw, resulting in a stronger bite, better oral health, and even a more youthful appearance. There are a number of different types of implant-based restorations, which means no matter your needs, we have an option that's the right fit for you.
As a board-certified periodontist and implant specialist, Dr. Quinta has placed thousands of dental implants throughout his career. Known by his colleagues as a perfectionist with a keen eye for detail, Dr. Quinta's patients most appreciate his compassion, care, and collaborative approach to the dental implant process. We use the highest quality dental products and implants for long-lasting results that look, feel, and function like your natural teeth.
---
Single Tooth Dental Implants
---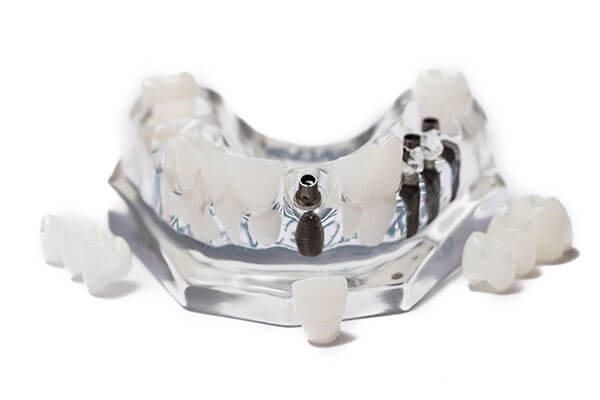 ---
A single tooth dental implant restoration involves a dental implant to replace the root, a crown to restore the visible portion of a missing tooth, and an abutment that connects the two. 
---
Implant Supported Bridges
---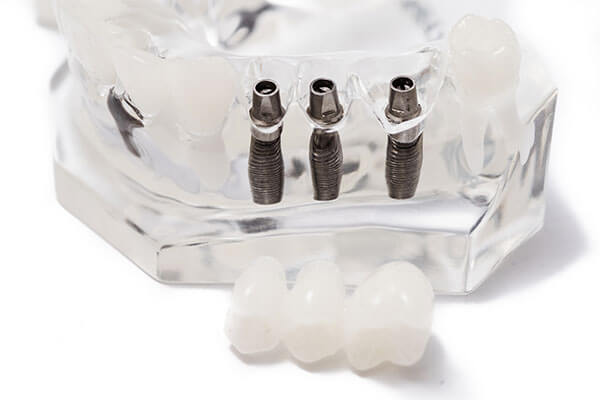 ---
Implant supported bridges replace three or more adjacent teeth. Dr. Quinta uses implants to replace the roots of the two outermost missing teeth; these implants are used to support a porcelain bridge, a functional and aesthetic replacement for a patient's natural teeth.
---
Implant Supported Dentures
---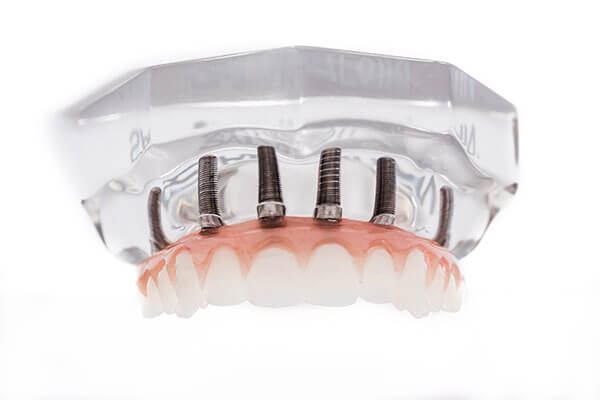 ---
Patients who are missing most or all of their teeth may be candidates for an implant-supported denture. These dentures can be full or partial and fixed or removable (snap-in). A partial denture is supported by two or more dental implants, while a full denture requires a minimum of four implants for support. Patients appreciate that implant supported dentures are more stable, comfortable, and secure.
---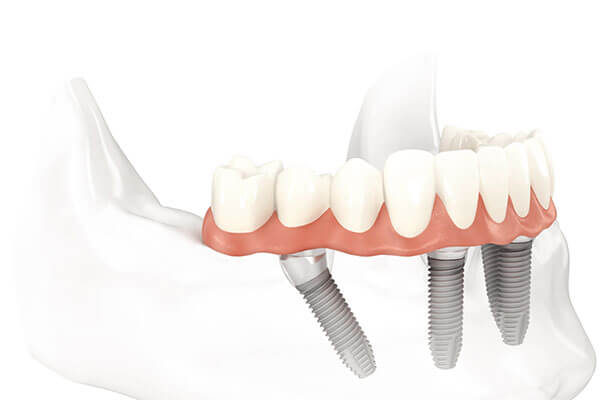 ---
The All-on-4 procedure is a unique implant solution that replaces a full upper or lower arch of teeth using only four implants for support. All-on-4 restorations are easy to care for, look and feel natural, and are fixed in place, so there's no rocking, movement, or gum irritation. The All-on-4 procedure can often be completed in a single visit, allowing patients to leave our office with a full arch of teeth.
---
Mini Dental Implants (MDIs)
---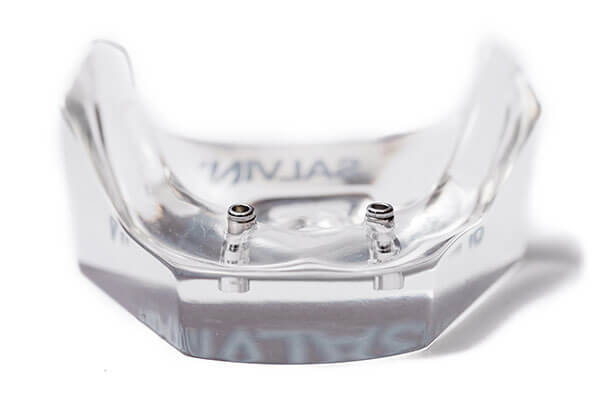 ---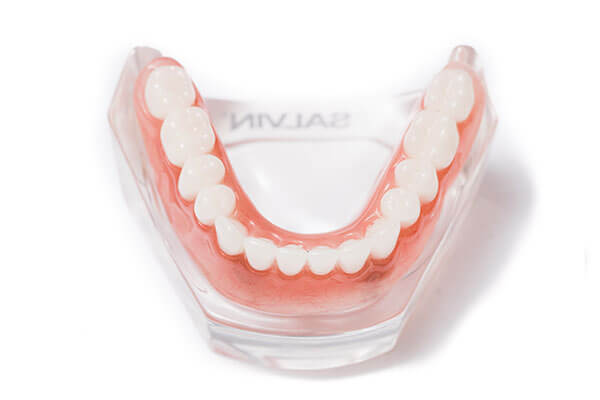 ---
When full-size dental implants are not a viable option, Dr. Quinta may recommend mini dental implants, or MDIs. These implants are ideal for small spaces or when there is insufficient bone mass in the jaw to support traditional dental implants. MDIs can often be placed with the final restoration in a single office visit, as the procedure is minimally invasive and requires only local anesthetic with no sutures.
---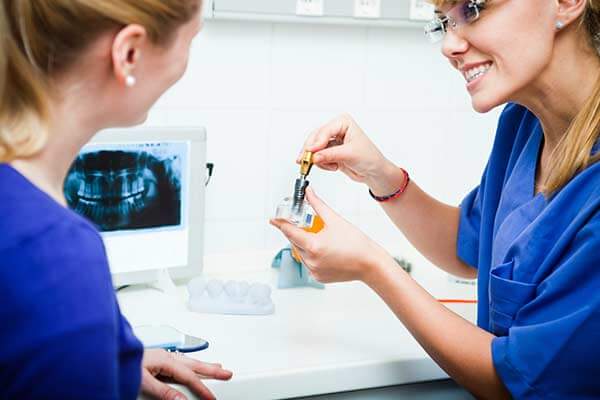 ---
We use the latest implant dentistry technology to ensure the best restorative outcomes and smile enhancement for our patients. This means starting with 3D imaging used in conjunction with specialized software to create custom surgical guides. These guides direct the precise location, angle, and depth of each implant placement for increased accuracy, efficiency, and predictability.
---
Frequently Asked Questions About Dental Implants
---
---
Call to learn more and schedule your appointment.